1st March 2012
Challenger Site Services Will Be Providing Portable Toilets For A New 35 Mile Power Line Project In The North West Of England For The Next 10-12 Months
15th March 2012
Challenger Site Services Have Made A Positive Step Forward In 2012, Investments Have Been Made To Increase Our Portable Toilet Fleet Size By 20%. The New Satellite Maxim 3000 Toilets Have Had Great Reception By Some Of Our Regular Customers, We Collected The Final Dozen Today...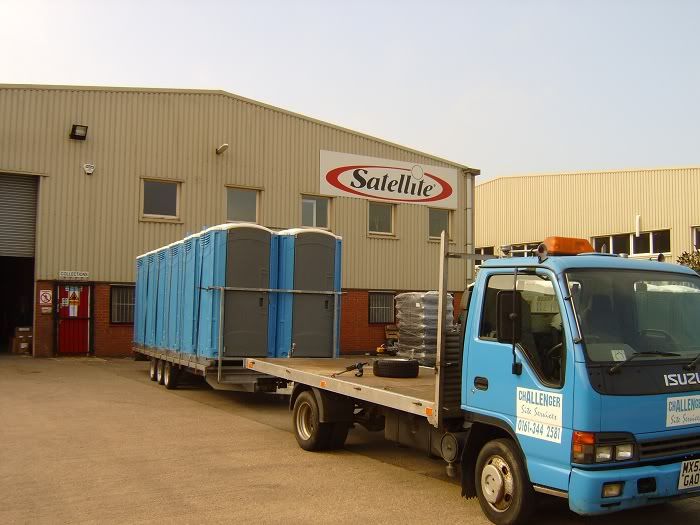 21st March 2012
Challenger Site Services Will Be Attending The Annual PSE Expo At Telford International Centre Today & Tomorrow.
19th April 2012
Challenger Site Services receives accreditation on the CHAS Health & Safety Scheme.
21st January 2013
Challenger Site Services Begins Work On A New Custom Built Service Tanker
1st April 2013
All Of Our Staff Have Successfully Completed The Next Stage Of The NSQ Training To The Intermediate Level
19th April 2013
Our Most Recent Addition To Our Vehicle Fleet Gives Us Great Flexibility To Organise Tranport For All Kinds Of Jobs
Challenger Site Services
50 Winton Street
Ashton Under Lyne
Lancashire
OL6 8NL
T 0161 344 2581
F 0161 330 8406
E sales@challenger-site-services.co.uk
W www.challenger-site-services.co.uk